This is a movie that Julia Roberts
starred in.  Although she excels in roles like this and I truly admire her skills as a performer, I didn't rush to the movies to see it.  I guess I've become weary of the formulaic predictability of most romantic comedies.  As some of us know, real life is not all that predictable.
Thanksgiving is a holiday of note in the history along the path into my relationship with a Narcissist.  The first time he invited me to a family holiday meal was Thanksgiving.  I wept with joy at his invitation and played the voice mail message again and again to make sure that there was no mistake.  I may even have the recording of that voice mail message somewhere on my hard drive but I don't listen to it anymore.   He knew that my previous lovers had not included me in their family gatherings.  That is why his invitation meant so much to me.  I really felt that I had arrived in his life.
Several years and holiday gatherings later, it was crystal clear that I had not arrived in the way he had led me to believe that I had.  The "family" he gave me was his to keep and their allegiance left with him, now resting with whomever he is with today.
Among the items on my proverbial bucket list
, there once existed a wish for true love.  At the time I wrote it for the first time, it was a Cinderella
-like expression with a little bit of projection about what Mom told me I should have in a relationship.
In my late 40s, following my divorce and several other romantic speed bumps, that  love fulfillment item was separated to a complete list on its own, which specified the attributes that I desired in my life partner.  This description was crafted with intention and was general, while being specific, so that this partner could manifest in my life without limitations.  Such a list was recommended by Leo Buscaglia who, among others, continue to stress that love is what life is all about
.
Shortly after preparing this description and stowing it in the appropriate Feng Shui corner of my home, my relationship began with my now-former beau.  When I opened my heart for love to enter my life again, I felt like I was positioned to choose a partner based on what I consciously desired for the first time in my life, rather than choosing based on what I didn't want.  I alluded to the list for over a year before I agreed to show it to him.
I clearly remember him studying my wish list from his perched position on a stool at the breakfast bar in my kitchen, where he and I shared many conversations over time.  When I had alluded to the list in the past, I had told him he only met 94% of the criteria.  I suppose this was a challenge to him.  He convinced me that he actually met 99% of it.  Either way, the attributes that kept him from being a 100% match turned out to be the things that were most important, and the things he neglected to tell me were not included in our relationship.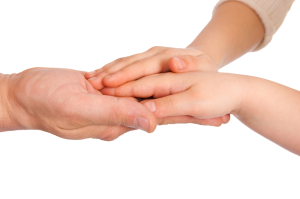 Yet,  maybe life is all about love and loving.  I'm not without those feelings in my life at all but my goal is not focused on romantic love anymore.  The other evening, as I was watching my grandson perform in a school play, I felt genuine joy about the connection that I share with him.  His bright eyes and adorable dimples illuminated the stage where he danced with his schoolmates.  Although I admit to a wee bit of prejudice, he certainly appeared to have his lines better memorized than the rest of the students too.
My grandson and I have started a little ritual.  When he greets me with a hug, I retrieve him from the ground and swing him about as I hug him back.  I thought it was only me who enjoyed this but, Tuesday evening, he made me aware that he enjoyed it too by especially requesting it during our farewell hug.  It made me smile.
The moral of this story is that love is present where we allow it to live.  Our past disappointments and comparisons to what we feel others have and we are missing do not have to be our guide as we assess our state of being.  While there is life in us, we have the ability to experience joy and love and that brightness is a glowing from within which will attract more of the same … or better.
Today, I feel grateful for your readership too.  I wish for your happiness and joy, and for your speedy recovery from a narcissistic relationship.